New beginnings, every day is a new beginning. There is no such time to make a start, there is always a new begging for you. Sometimes life knocks you so hard or someone leaves you and break their promises at that moment you feel that your whole world is falling apart, that is not the end for you can always do a beginning in life. New beginnings don't mean to move forward while holding old things or memories but it is about letting go of old shit and doing something productive which helps you to become a better person from yesterday and helps you to grow from the old you.
Don't give hope down and feel like there is nothing you can do about it. Everything is in your hand its just a leap of faith, you just have to take put forward and your life will be changed completely. The best feeling in the world is to move forward and start a new beginning to make your life change completely. Sometimes a stranger can give you hope to start a new beginning.
We have brought you some Quotes About New Beginnings to get motivation and can keep your determination steady and move forward in life. Just move like a Cadillac. Do enjoy the quotes and make a new beginning, a ray of sunshine is waiting for you.
Quotes About New Beginnings
"Every new beginning comes from some other beginning's end."
"No one can ever take your memories from you – each day is a new beginning, make good memories every day."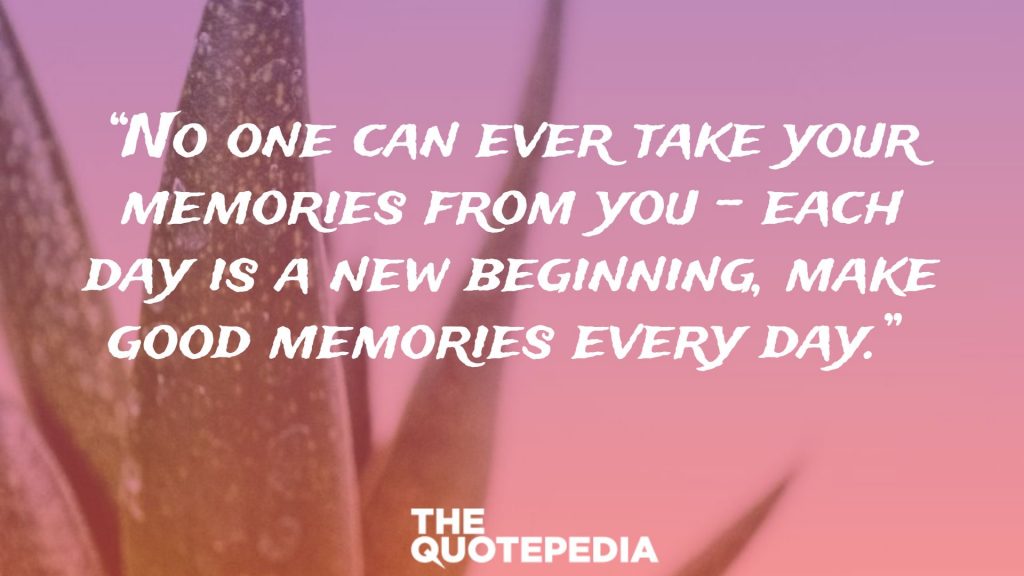 "Take the first step in faith. You don't have to see the whole staircase, just take the first step."
"Although no one can go back and make a brand new start, anyone can start from now and make a brand new ending."
"It's never too late to become who you want to be. I hope you live a life that you're proud of, and if you find that you're not, I hope you have the strength to start over."
"There are two mistakes one can make along the road to truth… not going all the way, and not starting."
"New beginnings are often disguised as painful endings."
"Failure is the opportunity to begin again more intelligently."
"No river can return to its source, yet all rivers must have a beginning."
"Nothing in the universe can stop you from letting go and starting over."
"I discovered that a fresh start is a process. A fresh start is a journey – a journey that requires a plan."
"Some of us think holding on makes us strong, but sometimes it is letting go."
"The beginning is the most important part of the work."
"Be willing to be a beginner every single morning."
"There will come a time when you believe everything is finished; that will be the beginning."
"Change can be scary, but you know what's scarier? Allowing fear to stop you from growing, evolving, and progressing."
"Your life does not get better by chance. It gets better by change."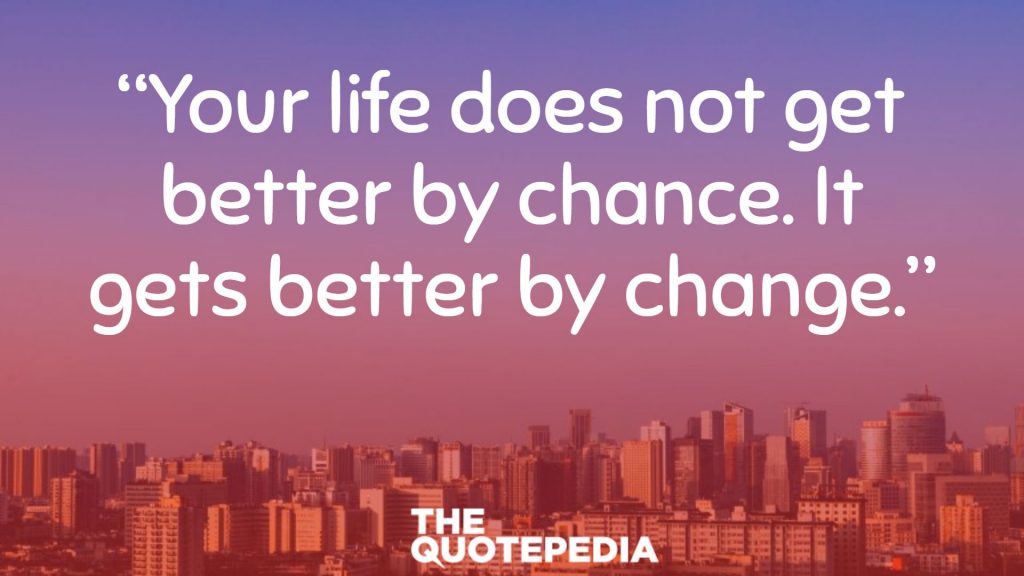 "Each day is a new beginning, the chance to do with it what should be done and not to be seen as simply another day to put in time."
"Every moment is a fresh beginning."
"Breathe. Let go. And remind yourself that this very moment is the only one you know you have for sure."
"I realize there's something incredibly honest about trees in winter, how they're experts at letting things go."
"Success is not final. Failure is not fatal. It's the courage to continue that counts."
"Getting over a painful experience is much like crossing monkey bars. You have to let go at some point in order to move forward."
"Believe in new possibilities."
"The best time for new beginnings, is now."
"When you let go, you are truly free."
"Say yes to new adventures."
"Change is the only constant."
"When you let go, you create space for something better."
"Whatever is good for your soul…do that."
"The secret of getting ahead is getting started."
"Sometimes you have to just let go and see what happens."
"Last night I lost the world, and gained the universe."
"This is the beginning, of anything you want."
"Do what you can, with what you have, where you are."
"Do something now; your future self will thank you for later."
"Focus on what you want rather than what you don't want."
"Rise up. Start fresh. See the bright opportunity in each new day."
"I close my eyes to old ends and open my heart to new beginnings."
"If you're brave enough to say goodbye, life will reward you with a new hello."
"There's an important difference between giving up and letting go."
"Beginning with audacity is a very great part of the art of painting."
"Every moment is a fresh beginning."
"The visionary starts with a clean sheet of paper, and re-imagines the world."
"Whatever you do, or dream you can, begin it."
"Boldness has genius and power and magic in it."
"Begin at the beginning… and go on till you come to the end: then stop."
"The creation of a thousand forests is in one acorn."
"EmersonIt all begins when the soul would have its way with you."
"The great majority of men are bundles of beginnings."
"JournalsIt is better to begin in the evening than not at all."
"Coming together is a beginning, staying together is progress, and working together is success."
These were some of our top picked Quotes About New Beginnings, keep following The Quotepedia for more wonderful and motivational quotes
If you love them, don't forget to share with your friends and do let us know which one was your favourite in the comment box below.